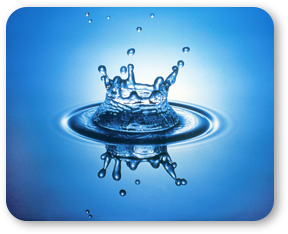 As a new Christ Follower, it is very important to take steps that help you identify with Christ in every area of your life. One of the first steps a new Christ Follower should take is to be water baptized. "Simon himself believed and was baptized…" Acts 8:13
This is the most powerful way in the New Testament that new believers identified with Christ. Baptism is an act of worship through which believers express their faith and commitment. "Therefore go and make disciples of all nations, baptizing them in the name of the Father and of the Son and of the Holy Spirit . . ."  Matthew 28:19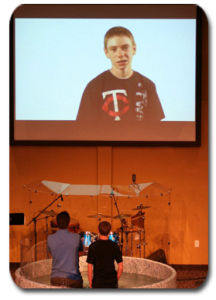 What Does it Mean?
The word "baptism" means, "the process of immersion, submersion, or to be fully wet." The Ethiopian eunuch was immersed by Philip. ". . . Then both Philip and the eunuch went down into the water and Philip baptized him."  Acts 8:38  
In baptism, the immersion of the believer symbolizes his death to sin and his resurrection to the new life he now has in Christ. The believer outwardly affirms the inward commitment he has made to Jesus Christ as the Lord of his life. "As soon as Jesus was baptized, he went up out of the water. . ."  Matthew 3:16
All Christ followers need to be water baptized.  Jesus stressed its importance when He said, "Whoever believes and is baptized will be saved . . ." Mark 16:16
It is not necessary for you to be water baptized in order for you to be a Christian, but it is a decision of the will and an act of obedience in following Christ. The Bible says, "For it is by grace you have been saved, through faith – and this not from yourselves; it is the gift of God – not by works, so that no one can boast"  Ephesians 2:8-9
An Identity with Christ
Our entrance into water during baptism identifies us with Christ's death on the cross and His burial in the tomb. When we come out of the water, we identify with His resurrection from the dead, to newness of life.
Romans 6:3-4 says, "Or have you forgotten that when we were joined with Christ Jesus in baptism, we joined him in his death? For we died and were buried with Christ by baptism. And just as Christ was raised from the dead by the glorious power of the Father, now we also may live new lives."
A Reference Point
You can look back to your water baptism as the moment when you publicly declared your faith in Christ. This reference point will always remind you that you are now a different person in Christ. As we are baptized in water, we are in effect saying goodbye to our old life (self), and saying hello to a new creation who is in Christ Jesus.
A New Nature
A major benefit to the believer is the clean break that water baptism makes with their past. When the devil brings temptations and accusations concerning their old life — the believer can reply, "That person is dead and buried. I am a new person in Christ." Water baptism is a point of separation, dividing the old from the new. It says the past is dead and gone — drawing a clear line between the old life and the new, graphically imprinted on the mind of the believer.
More Water Baptism Information