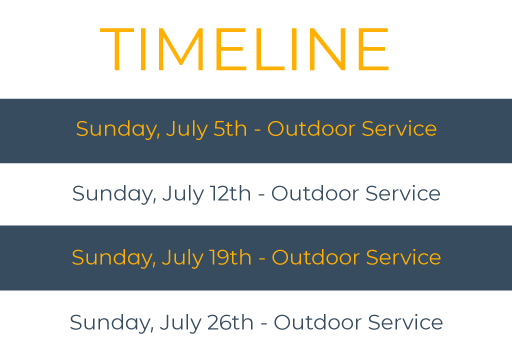 OUTDOOR GUIDELINES
Social Distancing - Our outdoor seating has been marked with "X" as guidelines to help everyone find seating while still respecting social distancing guidelines. We are asking that families stay 8-12' apart. Seating - Please bring a chair to sit on. Camping chairs or lawn chairs. Touch Free - There will be greeters with big smiles, air hugs & air high fives but there won't be any handouts, pens or handshakes being offered at this time. Restrooms - Our restrooms will be open. We ask that you only use the restroom if necessary. Church Building - Our church building is otherwise close except for the use of the restrooms. Sanitation - We will be sanitizing door handles and restrooms. Offering - We invite you to continue with online & App giving. If you prefer giving in person we will have a offering box onsite. Mask- Wearing a mask is optional.
SEATING & PARKING MAP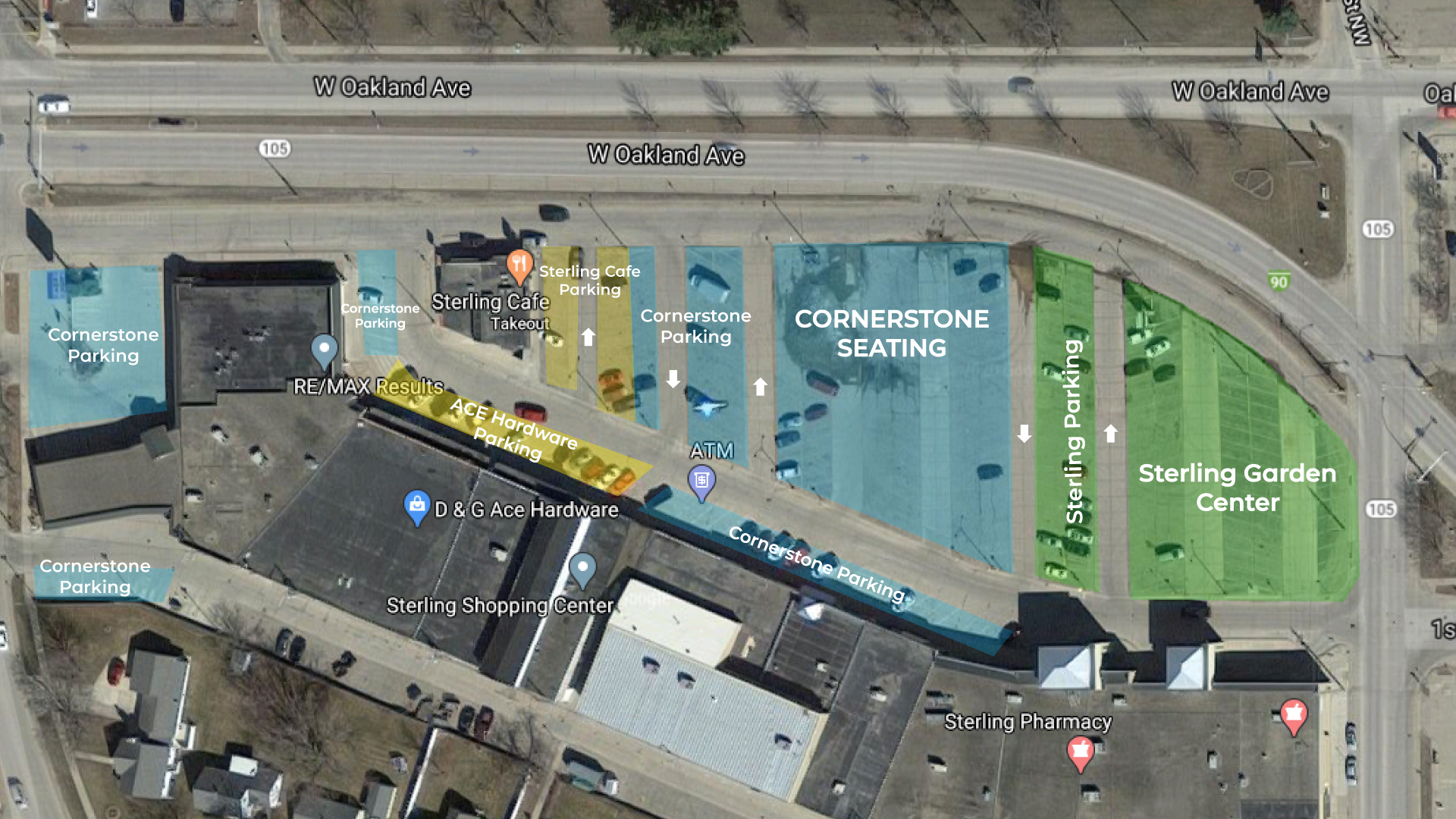 COVID-19 RISK
You should stay home and attend church online if any of these apply to you.
If you don't feel well. If you are elderly or have certain underlying medical conditions that increase the risk of Covid-19 If you are concerned or worried about spreading or contracting Covid-19
THE CORNERSTONE APP.
Worship
- the lyrics to our worship songs will be available on the Cornerstone App.
Message Notes
- personalized message notes will also be available on the App.
Giving
- you can participate in the offering via our App. or by texting Give to 507-242-8885
Announcements
- all events and information can be found on the App.
Messages on Demand
- if you've missed a message online you can have access to past message via our App.

Online Connections
We will continue to provide online devotions, prayer meetings and worship services for those who are planning on staying home in the coming weeks. Please share our live events with your friends and family.
Weekly Schedule
Facebook Live Devotions Monday-Friday, 7:00 a.m. Facebook Live Prayer Sunday, 9:00 a.m. Facebook Live Online Service Sunday, 10:00 a.m. Youtube Live Online Service Sunday, 10:00 a.m.