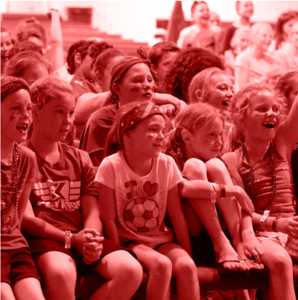 PARENT RESOURCES
Thanks for sending your child to Kids Camp. Below you will find a list of links & information that will help you know more about your child's experience at Kids Camp. The final day for registering your child for Kids Camp is May 13th.  After that, all links and information will be updated once registration is complete.
COMMUNICATION
Please follow our Fly Kids Facebook page or Instagram for Kids Camp pictures, videos & updates.  We try to post a picture of each child each day.  So you know your child is doing great at camp.  It's also a great way to see what's happening during our weekend services.
CHECK-IN & DROP-OFF
DROP OFF: Monday, June 11th 6:15 a.m.
Parents when you drop off your child please find their Counseling Groups and drop off their luggage with their counselor.  You can find their counseling group here: Counseling Groups.  Please do not bring any luggage inside.  All Counseling Groups will be in the front parking spots outside of Cornerstone Church.

Please use a sharpie & masking tape when labeling all your child's luggage & possessions.  Use their full name and counseling group number.  This will help us get everything to and from camp.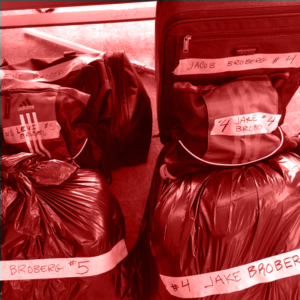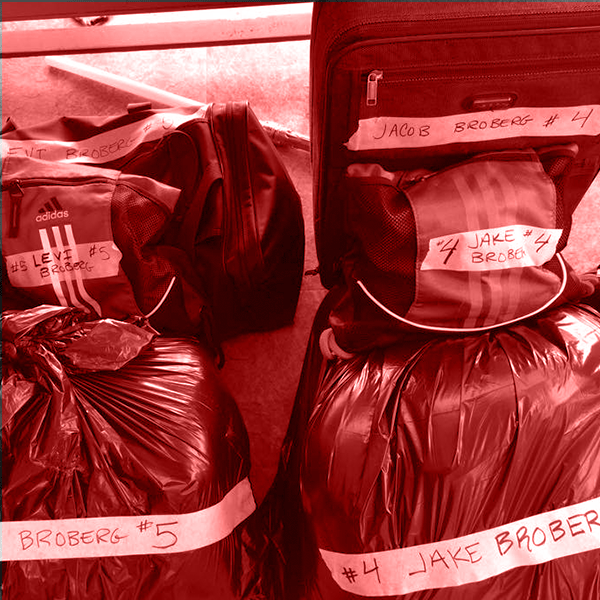 Once you have dropped off their luggage at their counseling group then come inside and checked-in.  There they will get their name tag and further instructions about our check-in process.  If you have any medication or money to drop off please visit our medication & money drop-off tables.
Special Note: If your child uses an inhaler or any other urgent medication please inform our volunteers at our medication table so they can get it to the correct counselor.  
Download our Medication Form here: Medication Form
After you've checked in your child & visited the medication & money drop-off please return to their counseling group locations in outside the front of the church.  Once all the kids from each counseling group are check-in they will be loading their luggage and boarding the bus and heading to camp.  So say your goodbyes and leave them with their counselors and we will return them to you on Thursday afternoon.
PICK UP: Thursday, June 14th 3:00-5:00 p.m.
Parents we will have your child call you Thursday afternoon to inform you of the exact pickup time.  We will also post our progress on the Fly Kids Facebook Fan page. You can pick up and drop off your child at Cornerstone Church: 1403 1st Ave SW Austin MN 55912
CABIN ROOMATES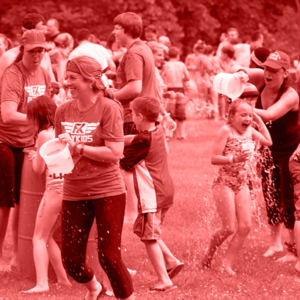 Everyone wants to know who your cabin roommates are gonna be.  First, all kids that attend camp with Cornerstone Church will be rooming with other kids from Cornerstone Church.  Kids camp doesn't have a lot of downtimes.  They don't spend much time in their cabins beside bedtime and transitioning between events.  If your child has someone they want to room with who is attending camp please write their names on the registration form.  (there are 2 spaces for that.)  We do our very best to get every kid in a room with at least one requested roommate. If there is someone who is attending camp who you DO NOT want your child to room with please contact Pastor Aaron.  We want to set up every child for success by placing them in a cabin that will work for them.
TEAM COLOR
RED! RED! RED!  Our team color is red.  Kids should bring lots of red clothing.  This year EVERY KID will receive a Fly Kids Shirt with their camp registration.  
Parents, don't feel the need to run out and purchase a bunch of red shorts and shirts.  Our counselors will provide a lot of fun ways to participate in team spirit; face paint, hair spray, hats, bandanas, and much more.   If you have something red send it with your kid.
COUNSELORS
We have the greatest counselors at camp.  Each of our counselors come from Cornerstone Church.  We only bring counselors who have been volunteering in our Fly Kids environments for at least a year.  They are committed to serving them each weekend at Cornerstone Church, not just for the week of summer camp.    Every cabin will have two counselors.  A cabin is made up of 8-10 kids.  That provides us with a very high kid to counselor ratio.  All counselors have had background checks and pastor recommendations.  It's pretty much the BEST of the BEST.
KIDS CAMP FAQ
What to Bring to Camp? – 1 medium suitcase, 1 small carry on, 1 sleeping bag, 1 pillow (stuffed animals & small blankets unlimited) Please label all of your kids luggage, sleeping bags, stuffed animals, backpacks, etc.
How Should I Pack Medication?  – Download the medication form here: Medication Form
What about Spending Money? – Please turn in money at our Money Drop-off table after you check your child in.
What if my Child is Homesick? – Don't worry we will take good care of your "baby". 🙂

What about electronics?

–  Yes, your child can bring their, iPod, phone, tablet for the ride to and from camp.  We will collect their electronics once we arrive at camp.  We will return them to them on the ride home from camp. Please label them with their full name and counseling group number.

TEAM COLOR:  RED RED RED – Bring anything red you can find!  RED for the WIN! 
KIDS CAMP LINKS
Lake Geneva Christian Center Website – check it out.  LGCC is an AWESOME CAMP.
Counseling Groups

. 

(Counseling Cabins) – Notice the number of their counseling group.  This will be your first stop when you drop off your child.
Kids Camp Schedule – This is what your child will be doing each day.
Fly Kids Facebook Page – Get status, picture & video updates from Pastor Aaron and counselors during kids camp.

Mail Address: Your child's name, 605 Birch Ave, Alexandria MN 56308.

Parents you can also send mail to your child at camp.  Drop them a short letter of encouragement.  Be sure to send it on Monday so they will receive it before they leave on Thursday.
FLY KIDS SHIRTS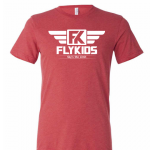 Fly Kids shirts will be available for pick up at the church office starting Saturday, May 19th.  Please have your child wear their "Fly Kids Shirt" on Monday, June 11th.   It will help us while traveling and it looks great too!  If you need to set up other arrangements to get your child's shirt please email office@cornerstoneaustin.org
CONTACT INFORMATION
Pastor Aaron Broberg:  Phone: 507-219-0940     Email: aaron@cornerstoneaustin.org
SaveSave
SaveSave
SaveSave
SaveSaveSaveSave