When I was a kid I remember a public service campaign about how to respond if you found yourself in a smoke-filled room or a building that was on fire. The campaign slogan was short and memorable, "Stop-Drop-And Roll." Here I am 35 years later in life, and I still remember that simple slogan.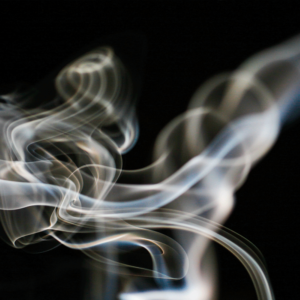 Dr. Henry Cloud has a similar slogan for how what to do when we experience personal trauma or crisis, "Stop-Drop-And Connect." We are in the middle of a series of messages called, "Say Yes", and this week is "Say Yes to Connection and Friendship!" I want to encourage all of us to go through a crisis, not alone, but with someone else. Connect!
Why is this a challenge? Our human nature often leads us to isolate and seek to be alone when we face trouble in life. It may be because we feel ashamed, hurt, tired or broken. We don't want to broadcast our failure, mistake or abuse to anyone else we know. And we don't have to. However, let me encourage all of us to reach out to at least one person when we are facing a crisis. That one connection can make all the difference!
When we try to live as an island to ourselves it begins to be all too easy to let lies, half-truths, and misinformation become our reality. When we are alone there is no one else to throw a flag on the play and cause us to reconsider our thoughts or feelings in the context of reality. We become the chief official, the only voice and that is a treacherous path to walk on. I love what we are told in Ecclesiastes 4:9-10, "Two are better than one because they have a good reward for their toil. 10 For if they fall, one will lift up his fellow. But woe to him who is alone when he falls and has not another to lift him up!" If we fall, we need someone else to help lift us up!
God has given us friends and made us friends so that there can be a connection when there is a fall. We all need that! Don't forget to connect in crisis. It may be the one thing that makes the troubled times survivable. "Stop-Drop-And Connect!"