We have purchased a plethora of phone chargers over the last several years. We probably could've sent all three of our kids to college on what we've spent on them.
Okay, so maybe I'm embellishing a bit, but it kinda feels that way sometimes.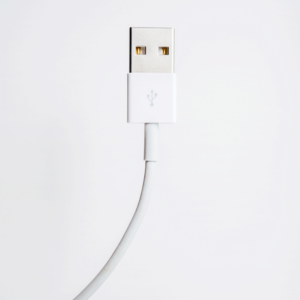 Chargers are a hot commodity around our house.  It seems like they are always disappearing or breaking down on us.  Recently my husband decided he'd had enough and invested in two new chargers for the ADULTS ONLY of the house.
These chargers were fancy! They came in their own special carrying cases, they were extra long in length, made of braided nylon and boasted to be tangle free! Can I get a Hallelujah?!!  I woke up the next morning fully expecting my phone to be charged to the coveted 100% mark, but instead found it at a measly 2%.  I had plugged it into a bad power strip.  
How often in life do we do the very same thing?  We plug into things that we think will charge us, only to discover we still have a low battery.  
We connect to a wrong source.  
Jesus says, "I am the vine; you are the branches.  If you remain in me and I in you, you will bear much fruit; apart from me you can do nothing."  John 15:5 (NIV) He is our source.  When we connect to Him, we are able to bear fruit.  Apart from Him, we can't do a thing.
Just like connecting to a power strip that doesn't work will never charge our phone, trying to connect to things or people other than Jesus will never fulfill us.  Sometimes we think if we could just have that relationship, or that job, or those finances, then we would be completely charged.  But the truth is, nothing will ever truly give us that feeling of connection that we long for outside of a relationship with Him.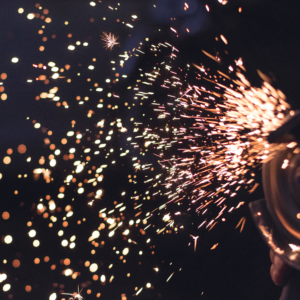 When we plug into God and all that He has for us, then we can begin to connect to others through the power and love that is found in Him.  When He alone is our source, then we have enough charge to be a source of strength, love and wisdom to those around us.  Proverbs 27:17 says, "As iron sharpens iron, so one person sharpens another." (NIV) If we want to be iron that can help sharpen another, we need to be connected to the right source.
One way we can stay connected to the right source is through prayer and reading His word.  This week, let's make time each day to connect to our source by talking to Him, listening to Him and reading His word.  That way, we can give from the endless supply of power that we have received from.  When we stay connected to Him, we are able to bear much fruit.
---
written by: Jessica Broberg