[coll_text type="03″ max_font_size="30″ min_font_size="15″]"The Lord is my shepherd.
I shall not want.
He makes me lie down in green pastures.
He leads me besides still waters.
He restores my soul."
Psalms 23:1-3[/coll_text]
Green pasture. Still waters…
Of course, a soul would be restored in this setting. How could it not? So why do I fight against trusting my God when this beauty is where He wants to take me??
I have to admit- I have a hard time believing God wants the best for me because I've been 'let down' many times by God before. I had something I've prayed for and he whispers to me, "Do you trust me?"  I respond excitedly yes only to be left disappointed when the prayer isn't answered in the way I'm expecting.
It took a year to work out my frustrations with God after we moved up to Austin.
I had many dreams of helping countless lives through the farm God told us to leave behind. He blessed us with a wonderful home, but it is in town. My horse of 21 years was rehomed far away. It pained me to give up all the peace and security of the country. I had trusted God and he didn't come through in my eyes.
But oh, He had! It took a while for him to soften my heart but when I finally surrendered what I thought was best I realized God has blessed us more than I could have asked for! More growth has come to pass this past year than all the 11 years combined when we were on that farm- Our marriage is stronger than ever. Our family is closer than it's ever been- we laugh more together, our children are standing strong and figuring out their personal relationships with God. I rest now, like really stop to rest which I've never done before. All because we chose to trust God, and this is only the beginning of our journey!
The thing I've been learning is- God's BEST doesn't look like the world's best.
The world screams its many bests at us- a successful job, a beautiful house, being smart or beautiful, to appear everything is in order in your household. The worlds best leaves us wanting, frazzled, & sometimes depressed and lonely. Nothing close to what this scripture paints.
God's best has substance.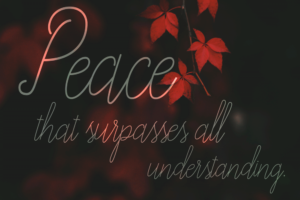 His best is a peace that surpasses all understanding, a joy that doesn't waver with situations surrounding you, an identity in Him where you know you are loved and treasured, the courage to face your fears, genuine thankfulness for all the things you already have… You will not be wanting because you are trusting in Him and surrounded in HIS best!
David knew our God and trusted in a way we still can't grasp as clearly today. Maybe it was the slow-moving days of the quiet back then- not having to drive vehicles hurriedly through congested roads, no bosses breathing down his back with pressing deadlines, no TV or internet to distract his aching heart, or no obligatory payments weighing on his soul. He watched sheep all day and had all day to do it. Whatever the difference was David had a clear perspective on how fleeting this world is and how great and good our God is… and we can too.
God desires the best for us.
THE BEST. And when we continue to discover the differences of God's best to the World's best, like David had, it's all the easier to trust our Mighty, Loving Father with our lives.
---
written by: Israel Keefe