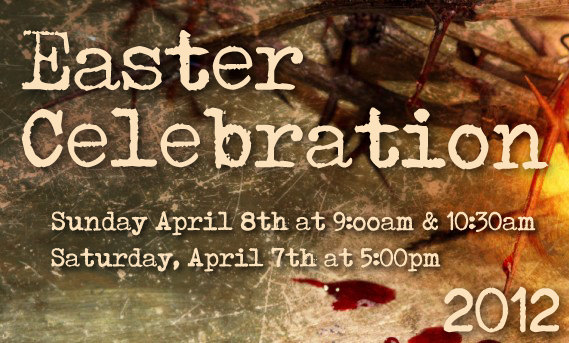 Come celebrate Easter 2012 at Cornerstone Church.  We want to invite you to a our 2012 Easter Services.  The Celebration schedule is as follows.
Saturday Easter Service @ 5:00 p.m.  – Children's Ministries available up to 5th Grade
Sunday Sunrise Devotion & Communion @ 6:30 a.m. – at East Side Lake Gazebo.
Sunday Easter Services @ 9:00 a.m. & 10:30 a.m. – Children, Student & Adult ministries available for all ages.
If you are planning visiting with us this Easter and have never been to Cornerstone Church.  You might find this page helpful: CLICK HERE.
Any other questions please contact Cornerstone Church @ 507-433-7008